From new construction to skillful repairs to preventive maintenance.

Our years of experience allow us to manage roofing projects in the most expert manner allowing us to enhance, and protect your structure. We only select and use the highest grade materials to ensure best possible performance and the prolonged life of your structure. Whether you need a complete roof installation or simply a minor roof repair, we provide premier services to fit within your budget. Our exhaustive knowledge of roof repair has enabled us to cater to all your roofing requirements.
All your roofing problems in Philadelphia and South Jersey can be resolved by Home Exchange-PA.
We strive to develop innovative, cost-effective custom solutions for the most complex commercial roofing challenges. We utilize our intimate knowledge of our craft with the latest technology to achieve faster and safer execution, creating a robust commercial roofing system. Every aspect of your project, from pre-construction through completion is important for success. You can be confident knowing Home Exchange-PA will always incorporate the highest industry standards for every commercial roof repair or installation project.
Need a roof inspector in Philadelphia and Southern New Jersey?
Protecting your home is something that you do not want to take lightly; this involves making sure that your roof is in proper working function. In fact, while you may need a repair here or there, it may be time for a roof replacement if it has been an extremely long time since your last repair or replacement. After all, how you choose to maintain your roofs now will greatly affect when you need to replace your roof later.
Inspectors will…
Determine the life expectancy of the roof
Evaluate the level of moisture damage
Evaluate the last repairs that were done on the roof
Closely look at the drains, gutters, downspout, roof pipes, chimneys, etc.
Essentially, the roof inspection will determine what needs to be done to bring your roof back into shape. In some cases, this may mean a few repairs, while for others it may mean an entire re-roofing. Our team will determine what is best for your property and do so in the most cost-effective way possible.
Do you need a repair to your leaking roof?
Leak repair service is ideal when your roof has a small gap or leak, but the entire roof does not need replacing. Normally these leaks are caused by localized damage, such as:
A fallen tree
Cracked or missing shingles
Blistered or cracked areas on a flat roof
There are many tools and strategies involved in leak repairs, so you will want a professional to help you locate the leak and then go about fixing it in the most effective way. Let Home Exchange-PA assist you in your leak repair today.
Leaky roofs are never a good thing and should take priority as an urgent repair. Without correction, a leaky roof could lead to damaged floors or carpets. You will want to call us today if you need more information about leak repairs and want to get your roof serviced. Don't hesitate, as leaks may only worsen if neglected.
Yes...we do flat roofs too.
One of the reasons flat roofs are so popular is that they are an economical roofing option for homes and industrial buildings. Flat roofs also provide usable space to install solar panels, rooftop air conditioning units or verdant rooftop gardens. However, they too can be troublesome and require detailed attention as well. Lucky for you Home Exchange-PA is well versed in the process of servicing, maintaining and repairing all configurations of flat roofs.
Here are just some of the type of flat roofs that we service:
Rubber Roofs
Tar and Gravel Flat Roofs
Asphalt Rolled Roofing
Ballasted Rubber Roofing
Most flat roofs are typically not as long-lasting or durable as sloped ones, because they shed snow and rain a lot quicker. However, over the last few decades new and advanced materials have been developed. They are highly durable, energy-efficient and can compete with sloped roofs longevity these days. Be assured, Home Exchange-PA's staff are very experienced with all of the methods used today and if you call us to repair your roof. We will know exactly what to do, no matter the type.
Here are three general types of materials that can be used:
Spray-on/paint-on
Built-up
Single – Ply
Ethylene Propylene Diene Monomer
Polyvinyl Chloride
Thermoplastic Olefin
Metal
Recently Completed Projects
Reliable and affordable repairs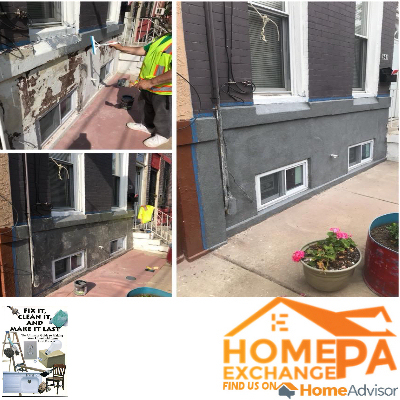 DRYWALL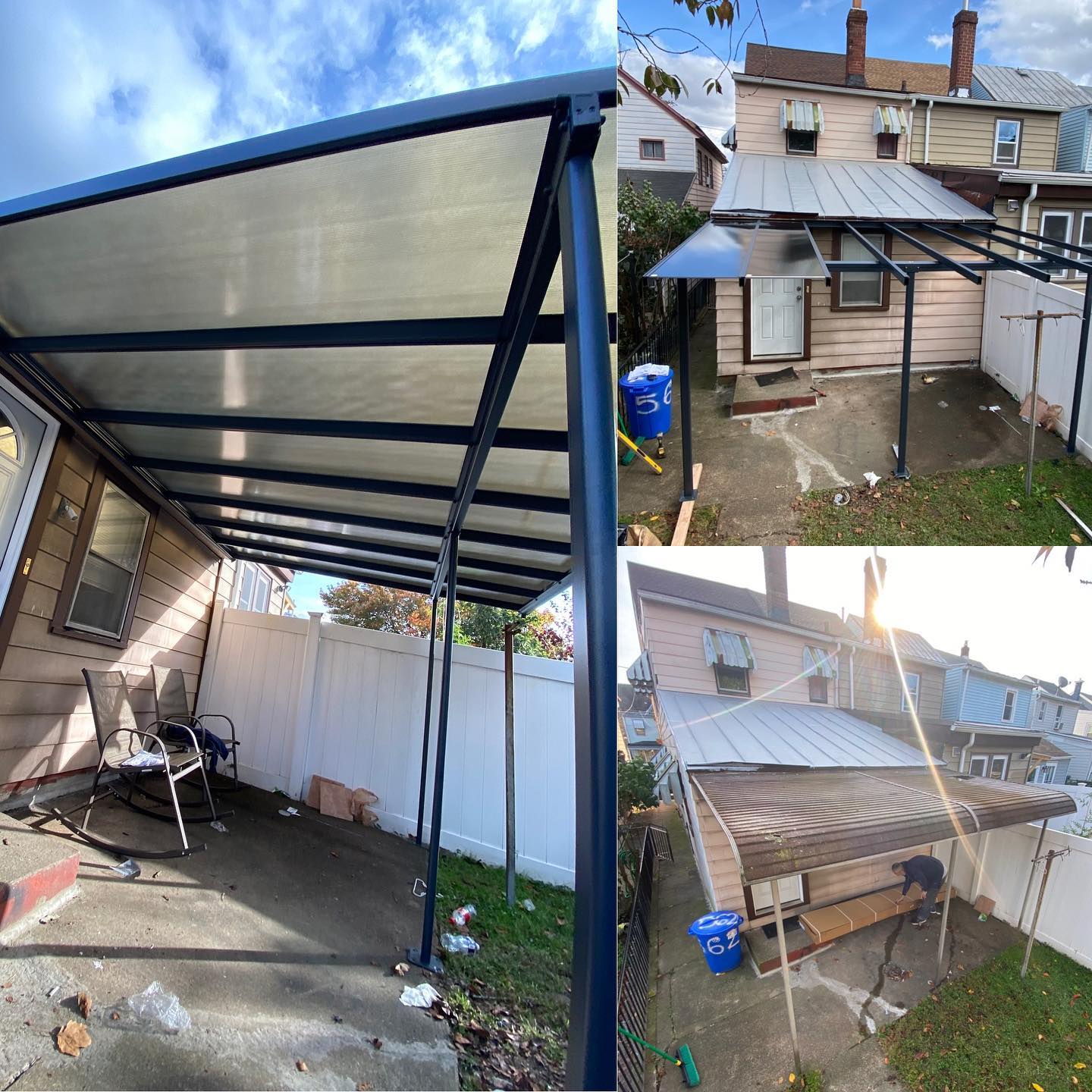 ROOFING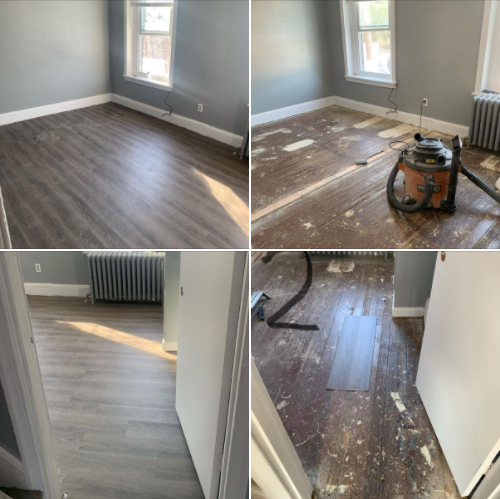 FLOOR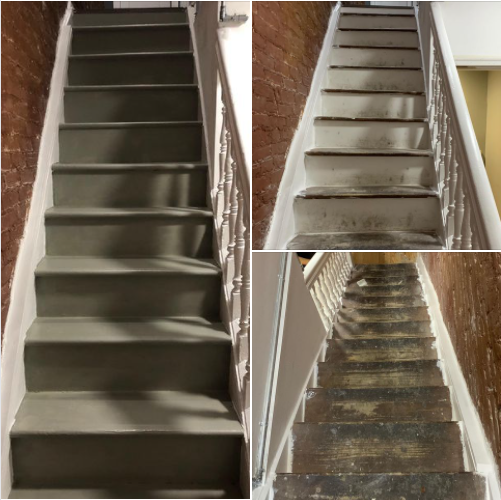 STAIRS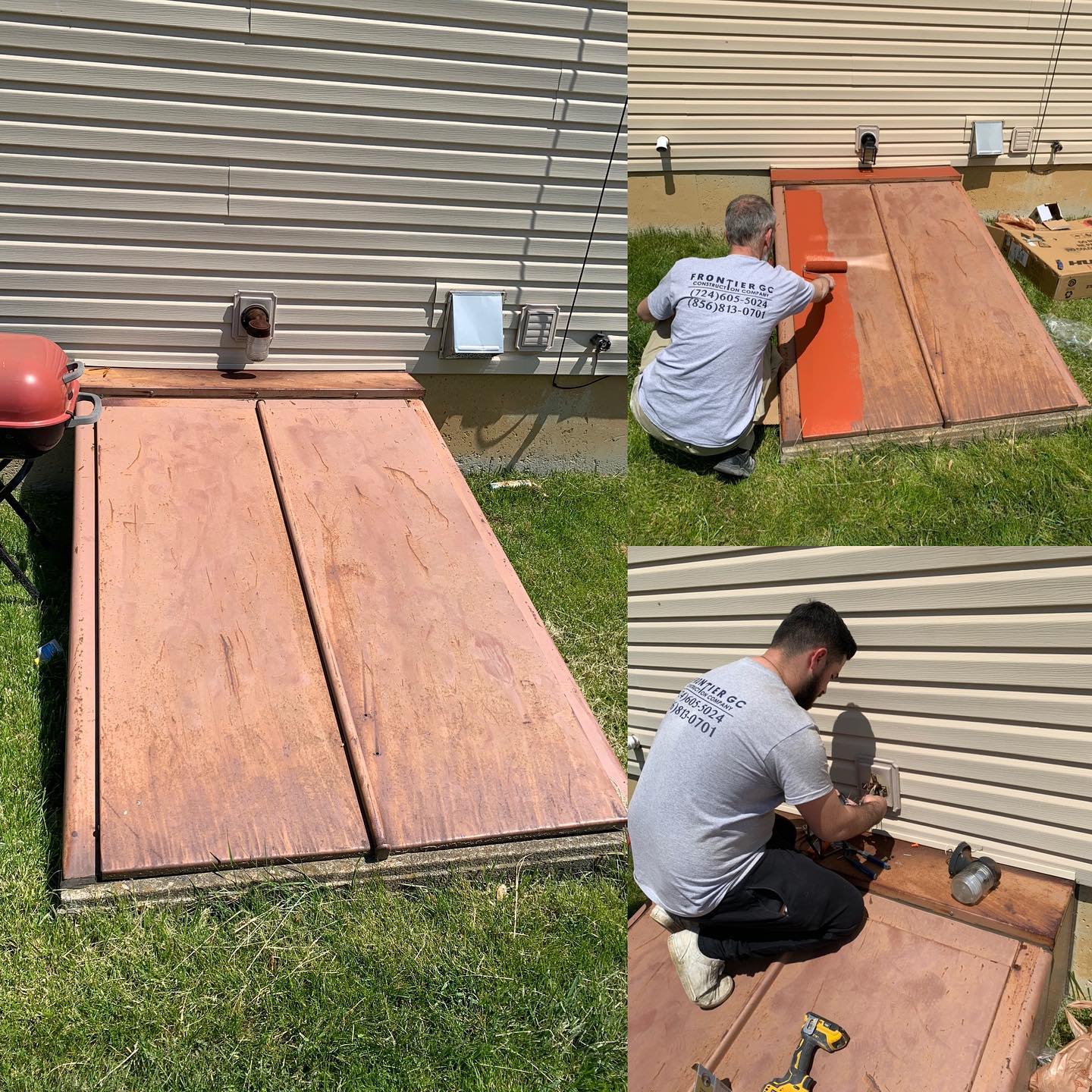 BASEMENT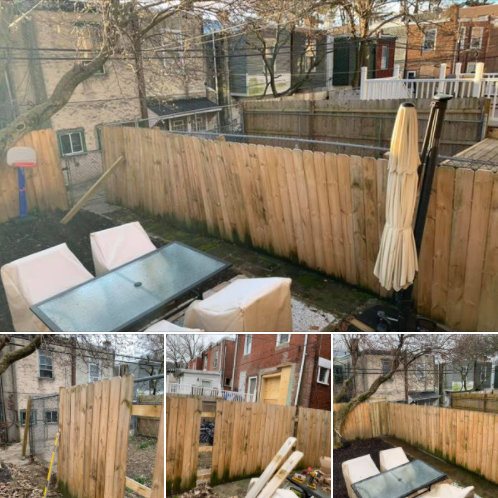 CARPENTRY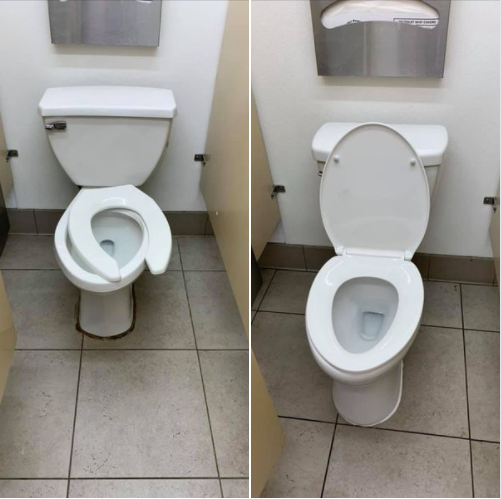 COMMERCIAL