Home Exchange-PA  is a company that is able to provide various home renovation and repair services. Satisfying all of our client's needs is our only priority and we pride ourselves in being able to consistently provide quality service. In a city like Philadelphia, the scope and size of projects can be challenging and sometime seem difficult to our clients, but our staff are always up to the task.
Our business originally began in New York City in 1986 then later we expanded to central and southern New Jersey. Around 2005 we then expanded our company to service Philadelphia and the surrounding areas.
At the start of our company the most common services that we provided to our all of our clients was complete residential and commercial building renovations. Through that service we repaired everything under the roof of a building including the exterior and the surrounding grounds. We were able to assure the highest quality of service to our clients then thanks to our very capable staff, but capable staff do not just appear out of thin air. Capable, competent crews are created through constant training, strict quality assurance guidelines that are initiated by our highly skilled on site job supervisors who are approved by our headquarters.
So now after many years of experience in heavy building renovations we now decided to offer Handyman service to the home owners surrounding the Philadelphia metropolitan area. With all this accumulated experience due to our work in building renovations we are more than capable of providing our Handyman clients a positive experience. Our experience managing large projects is also a major asset that also allows us to always finish our Handyman project on time while always maintaining a safe and neat work environment. So when the job is complete our staff will not leave anything behind for our clients to clean up.
Through our more than 13 years of doing business in Philadelphia we have encountered many challenges, completed many various projects and during that time we have left our customers satisfied and returning to us with new projects. What makes us different from the competition is the quality of service we continue to offer and the extensive experience of our staff. We work with the mindset that no project is too big and no problem is too complex to get it done! After all your home deserves the best quality service that we are always willing to provide.
OUR CEO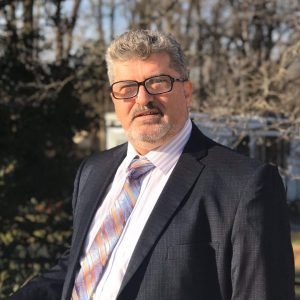 Ramiz Duka is the CEO of Home Exchange, a company that has revolutionized the way people travel and experience different cultures around the world. With over 30 years of experience in the construction industry, Ramiz is a seasoned business leader and entrepreneur with a passion for real estate and innovation.
Born and raised in Albania, Ramiz learned the value of hard work and determination from an early age. He began his career in construction as a young man, and quickly worked his way up through the ranks to become a respected and successful business leader. In 2005, Ramiz founded Home Exchange, which has since become a leading player in the vacation rental industry.
In addition to his work with Home Exchange, Ramiz also owns a portfolio of real estate properties in New Jersey and Pennsylvania. He is known for his keen eye for value and his ability to identify lucrative investment opportunities.
Outside of work, Ramiz is an active member of his community and is involved in various charitable and philanthropic endeavors. He is also an avid traveler and enjoys experiencing new cultures and cuisines around the world.
Overall, Ramiz Duka is a driven and accomplished business leader with a wealth of experience in the construction and real estate industries. His dedication and innovation have helped to make Home Exchange a household name and a leader in the vacation rental industry.