Flooring, Vanities, Cabinets, Doors & More
Out with the old and in with Home Exchange. Our experienced home improvement professionals install household fixtures, floors, windows, doors, countertops, crown molding and more. Whatever you need installed in your home, our experienced and insured handymen will get the job done right and on time.
So, you have a baby on the way. Congratulations! Your local Home Exchange can help keep your bundle of joy safe. Talk to one of our home improvement professionals about installing baby gates throughout your home and any of our other baby proofing services. Check out our Baby Proofing infographic for more tips on protecting your child and your home.
COUNTERTOP INSTALLATION & REPAIR
Installing new countertops in either your bathroom or kitchen is a great way to update the look and feel or the entire room. Your countertop options are plentiful, from laminate to butcher block and more. Find the counter top that fits your room and budget; you can count on your local Home Exchange for quality countertop installation.
CROWN MOLDING INSTALLATION
From colonial to modern and more, our experienced, insured handymen will ensure your crown molding installation reflects your home's style. Visit our crown molding installation page for more information.
Our fully insured technicians install interior and entryway doors, storm doors, shower doors, closet doors, pocket doors, and pet doors, too. If you need your new doors finished or painted first, professional Home Exchange painters are on hand with the right equipment and expert technique.
Replacing your old toilet with some brand new porcelain is a great way to refresh your entire restroom. Call your local Home Exchange to discuss your toilet installation project.
Plumbing services are subject to state and local licensing requirements and therefore may not be available at all locations. Contact your local Home Exchange for more information.
FAUCET & SHOWERHEAD INSTALLATION
Along with solving leaks, Home Exchange installs plumbing fixtures, including new faucets and shower heads.
Wood, vinyl, laminate, tile… We install it all. Check out our flooring services for more information.
GUTTER GUARD INSTALLATION
Cleaning and unclogging your rain gutters every fall and spring is tiresome. It's also preventable. Consider installing gutter guards over your existing rain gutters. Gutter guard installation will effectively cut back cleaning costs while preventing costly gutter damage caused by clogged dirt, debris, and ice buildup.
HANDRAIL & STAIRS INSTALLATION
Installing handrails can improve safety in garages, basements and tub-showers. We install store-bought solutions and construct and fashion custom handrails or stairs as well. You can depend on our worry-free guarantee.
LIGHTING & ELECTRICAL FIXTURES INSTALLATION
Ceiling fans, bathroom venting fans, dimmer switches, smoke alarms, chandeliers, you name it. Your local Home Exchange is experienced at installing all types of lighting and electrical fixtures. Read about our electrical services for more information. 
Electrical services are subject to state and local licensing requirements and therefore may not be available at all locations. Contact your local Home Exchange for more information.
Mounting your television is a great way to create more space in your living room, basement, kitchen or bedroom. However, mounting a television isn't always as easy as it seems. Your local Home Exchange will make sure the television is mounted safely and securely according to the specifications of the hardware.
CABINET INSTALLATION & REPAIR
One call means your bathroom or kitchen gets a whole new look, with expert carpentry from professionals with over a decade of home improvement experience. All work is backed by our worry-free guarantee.
Whether you need help installing a blackboard in your classroom or kitchen, Home Exchange can help. Regardless of size, no task is either too big or too small for our home improvement professionals. Contact Home Exchange today to see how we can help make your chalkboard inspiration a reality.
BASKETBALL HOOP INSTALLATION
With Home Exchange, you're just one call away from shooting hoops. Whether you bought a brand new basketball hoop or found one second-hand, our home improvement professionals will help assemble the pole, backboard, rim and net. Most importantly, they will secure the pole firmly into the ground – if required.
ENERGY EFFICIENCY / CREDITS
Did you know that, with just a few improvements, you can save 20% or more on your energy bills? Let our handymen come to your home and improve its energy efficiency so that you can take advantage of federal home tax credits. From insulating your hot water heater to replacing your showerhead, we can do it all.
WINDOW INSTALLATION & REPAIR
We provide expert window installation services. All of our home improvement professionals have experience installing, repairing and replacing all types of windows. You can depend on our worry-free guarantee.
A new fixed or retractable awning can change your deck or patio into an enjoyable open-air gathering place for friends and family. Awnings are a simple tool that can protect yourself and your furniture from harmful UV rays while supplying a relief from the heat.
Allow our shelving installation services to help you get organized. No matter the material, we can install all different types of shelves in your garage, laundry room, living room, closets and more. Can't find the type of shelving you're looking for? Our custom shelving services will build you a shelving system with the exact look and finish you want.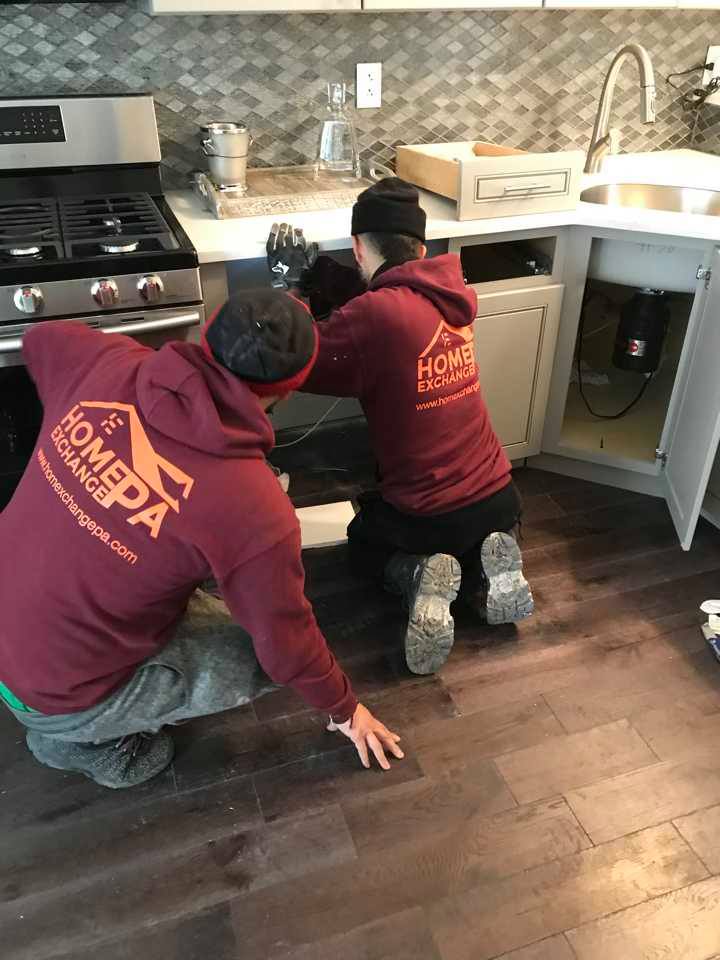 What can our home improvement professionals do for you?